Purchasing Tickets through the Season-Seat Member Pre-buy
---
Please remember:
You can only access this offer using the "BUY TICKETS" button in the event notification email you received from the Ottawa Senators. This offer is "hidden" and cannot be found searching on the event page on Ticketmaster.
The link will change for each event, but your promo code will remain the same.
Click "BUY TICKETS" on your Season-seat member event notification email; Ticketmaster.ca will open up and you will get the "Your Exclusive Offer" pop-up. Click the Offer Option available to you.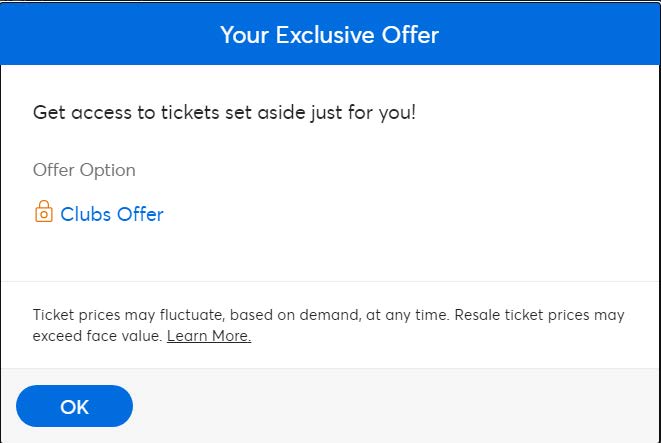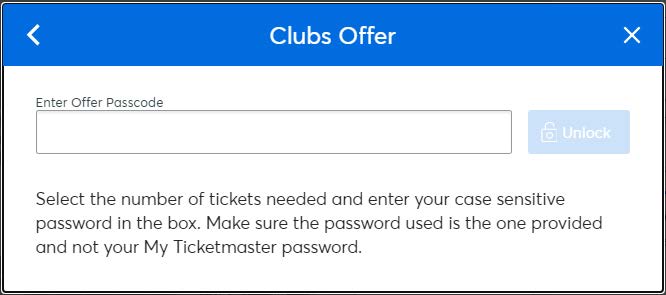 This will unlock your pre-buy opportunity.
You may purchase tickets using the seat map, or from the listing on the right-hand side (listed by price or by best seats). When using the seat map, sections will highlight in blue if there is inventory available. You will only be able to view inventory available for this pre-buy opportunity.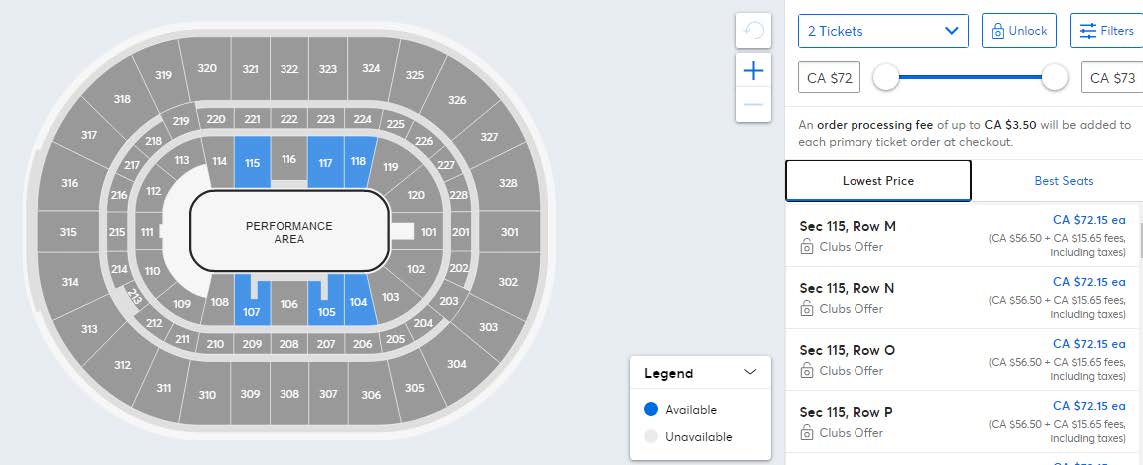 To select your seats, choose the section in which you wish to sit. The blue dots are seats that are available to purchase. As you select seats, they will switch to a green check mark. If you select a seat you do not wish to purchase, on the right-hand side you may click the "x" beside the seat you wish to discard.

When you are happy with your selected seats, you may hit "NEXT." At this point, you may add a parking voucher to your purchase.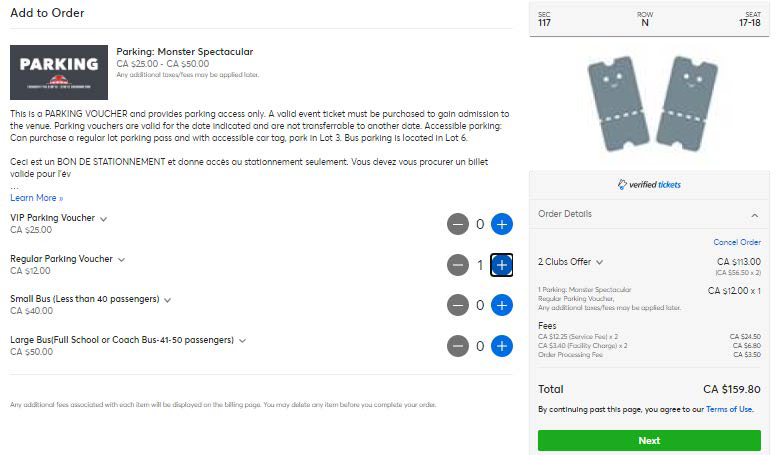 Now it is time to check out!
Step 1: Confirm the country in which your billing address is located.
Step 2: Select your delivery method. Moving forward, all tickets for Canadian Tire Centre events will be mobile.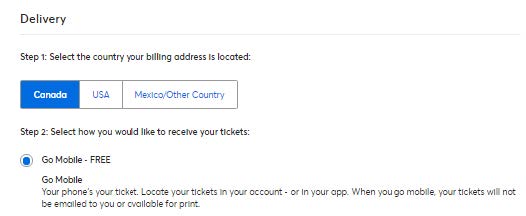 At this point you will be asked to log into your Ticketmaster account. This is the same email and password that you also use to access your My Sens Account/Account Manager. Once you are signed in, will be prompted for your payment information. Ticketmaster.ca accepts American Express, Visa, Mastercard, Debit Card, PayPal and Ticketmaster Gift Cards.
Haven't logged in recently?
You may be asked to reset your password and verify your phone and email address. This helps to ensure that only you have access to your account. After verification you will be able to use the same email and password combination going forward, whether logging into your My Sens Account Manager or Ticketmaster.ca. Check out the FAQ here!
When ready, click Place Order and … you're done!
The confirmation screen will include details such as the event, seat location, date, order number and if you purchased any Event Extras (ie. parking vouchers). You will also receive an email confirmation from Ticketmaster within moments of your transaction completing.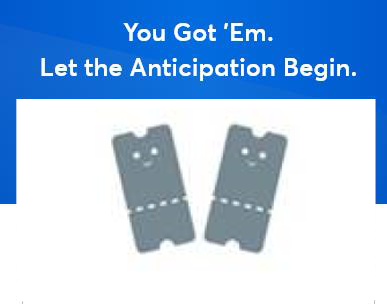 Email Confirmation
Your email confirmation will:
Confirm event details (event, date, seat location)
Allow easy access to "View Mobile Ticket" & "Manage My Tickets"
Review Important Information
Include payment details