Around the Area
---
One of the region's premier entertainment meccas, Canadian Tire Centre is located in Kanata, a vibrant family friendly suburb of Ottawa, which has long established itself as the home of Canada's high-tech industry.
In this section, you'll learn more about Bell Sensplex, a multi-purpose facility often used by the Ottawa Senators that's located just down the street from the Canadian Tire Centre, and get to explore the area's amenities with the help of Ottawatourism.ca
---
Bell Sensplex
The Bell Sensplex is a recreation facility in the West end of Ottawa. The facility was completed under an innovative Public-Private Partnership (P3) between the City of Ottawa and Ottawa Community Ice Partners (OCIP). OCIP includes the Ottawa Senators Hockey Club, the Ottawa Senators Alumni, and Morley Hoppner Group
The Bell Sensplex is focused on building ice sports in the Ottawa Community. We host over 50 hockey tournaments and 2000 teams per year and we put 6,000 local kids through our hockey programs. These programs include our weekly hockey sessions, 4 on 4 leagues, Sparty Learn to Skate, summer sports and summer hockey camps. Approximately 90% of our prime time ice is sold to local minor hockey sports. These include minor hockey (boys & girls), ringette, figure skating, sledge hockey, and speed skating.
The Bell Sensplex is also the official practice facility of the Ottawa Senators.
For more information, visit the City of Ottawa website.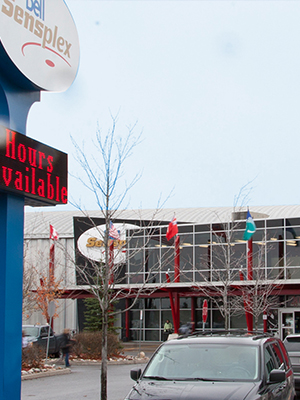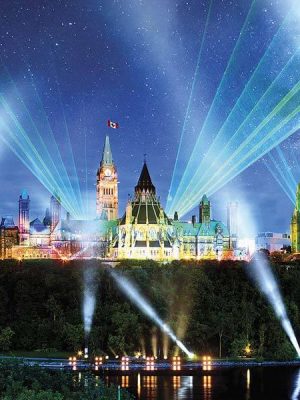 OttawaTourism.ca
Welcome to Ottawa Tourism, your gateway to all the excitement of Canada's Capital Region. Museums. Night clubs. Fine dining. Theatres. World-class shopping. Heritage sites. Festivals. Cultural activities. Attractions. Natural wonders. Sports. No matter what your passion—no matter what the season—come experience all that this vibrant and colourful city has to offer.
Visit OttawaTourism.ca