BOOK YOUR ICE RENTALS TODAY!
---
Canadian Tire Centre is making dreams a reality by renting NHL ice for the upcoming season. See and feel what the NHL stars do in this exclusive experience.
New this season!
We are offering ice rental packages, including a Sens game ticket with every skater! Gather your hockey team, employees or family members for exercise and entertainment. In addition, customize any of the following packages with music, inflatables, a photographer and more!
One Team Package:
1-hour ice time, includes two dressing rooms
Up to 18 skaters
Minimum 36 tickets to a Sens game
Total price $1,275
Special – $900 for select Sens games (includes 25 Sens tickets)
Two Team Package:
1-hour ice time, includes two dressing rooms
Up to 40 skaters
Minimum 80 tickets to a Sens game
Total price $2,150
Special – $1,800 for select Sens games (includes 50 Sens tickets)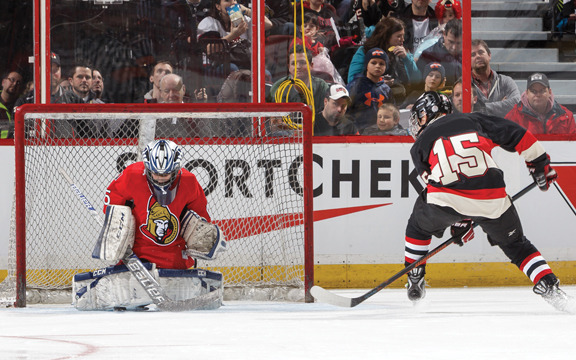 Play Like the Pros Light:
1-hour ice time, includes two dressing rooms
Up to 32 skaters
1 ticket per player to a Sens game
Total price $1,275
Special – $900 for select Sens games (includes 25 Sens tickets)
Play Like the Pros Fantasy:
1-hour ice time, includes two dressing rooms
Up to 40 skaters
Score clock operator
Music/DJ
1 ticket per player to a Sens game
Add-on: Includes national anthem and player introductions
Total price $2,150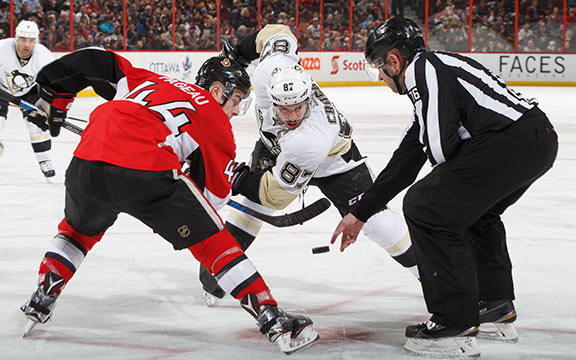 FAMILY/CORPORATE GROUP SKATE
---
Skate Like The Sens:
1-hour ice time, includes two dressing rooms
Up to 200 Skaters
Music/DJ included
50 tickets to a Sens game
Total price $2,000