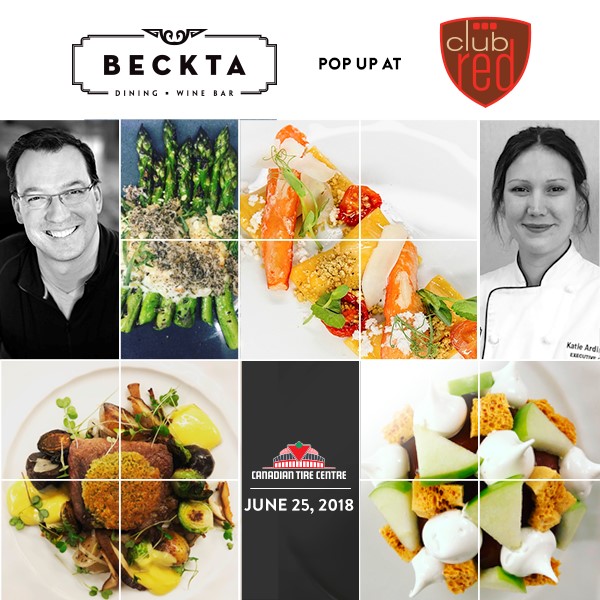 Canadian Tire Centre is pleased to announce that Stephen Beckta, along with Executive chef Katie Ardington of the renowned Beckta Dining & Wine restaurant group, will be offering a unique gourmet dining adventure at Club Red prior to the show on June 25. This experience will showcase their critically-acclaimed fine dining menu during their role as our official guest chef and sommelier for the evening.
The specially crafted menu will feature several Beckta dining specialties such as duck confit with chèvre creamed collard greens, Black Angus beef tenderloin "1885" with crème fraiche-whipped potatoes and olive oil-poached Nunavut arctic char with hominy grits and tomatillo salsa verde.
The full menu contains a delicious assortment of appetizers, mains and desserts which is sure to appeal to each guest.
Tickets will go quickly so make your reservation TODAY. Reservations can be made by calling Club Red at Canadian Tire Centre at 613-599-2582.