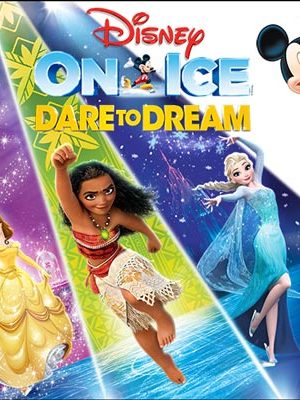 Disney's Moana voyages onto the ice for the first time as Disney On Ice presents Dare To Dream, brings courage and adventure to hometowns across North America. Hosts Mickey Mouse and Minnie Mouse bring audiences on an expedition across raging seas and snow covered mountains in this action-packed extravaganza featuring Disney's Beauty and the Beast, Frozen,Tangled and Cinderella with other beloved Disney characters to help tell these extraordinary tales.
Tickets can be purchased by visiting www.Ticketmaster.ca, www.canadiantirecentre.com, by phone at 1-877-788-FANS; in person at each of the 10 participating Canadian Tire stores in Ottawa as well as the store in Perth, The Sens Store at Carlingwood Mall, Place d'Orléans and in the ByWard Market, Algonquin College, Superior Photo and at the Canadian Tire Centre box office. For group ticket information, please call 613-599-0210 or email [email protected].
Disney On Ice presents Dare To Dream will perform eight shows over the course of four days from Thursday, March 1 to Sunday, March 4 as follows:
Thursday, March 1 – 10:30 a.m. and 7 p.m.
Friday, March 2 – 7 p.m.
Saturday, March 3 – 11 a.m., 3 p.m. and 7 p.m.
Sunday, March 4 – 11 a.m. and a 3 p.m. French performance
The Contest begins on Jan. 8 at 9 a.m. and ends on Feb. 19 at 10 p.m.